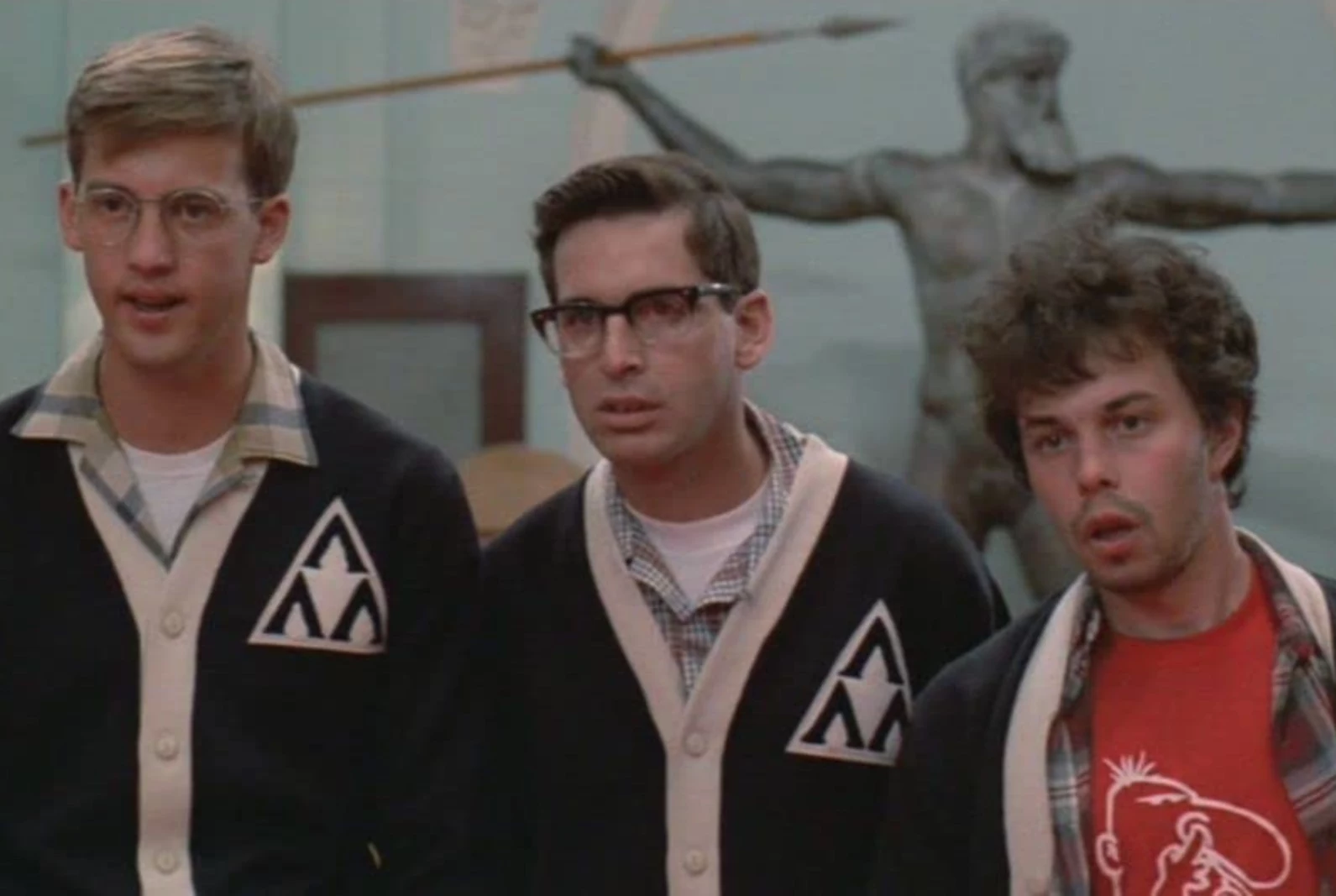 One of my all-time favorite movies is Revenge of the Nerds. Talk about playing to a stereotype! Everything anyone thought a Nerd would be was portrayed in the movie. It was hilarious and a little disturbing with the accuracy of the portrayals. But in the end, the Nerds win. They take over the Greek council and Lewis gets the hot girl. Hmm… Come to think of it, nothing much has changed even in this day and age. Look who's running the freakin' world now? Nerds!
And make no mistake, the Nerds are winning in the guitar world too. The technological advances in gear – especially amps – are absolutely staggering and more and more players are moving to digital solutions that are supplanting analog gear. That's not just bedroom players. I heard (but need to verify) that even Metallica uses profilers on the road as opposed to stacks.
But here's the thing: There seems to be this perception that digital amps should be cheap – as in inexpensive. But if you understand the technical differences between digital and solid-state amps you wouldn't be so quick to make that assumption. There's a big difference between digital amps and pure solid-state amps.
Yes, both use computer chips. But the big difference is that digital amps use digital signal processors (DSPs) that employ complex algorithms to model the sound and behavior of tube amps. Solid-state amps, on the other hand, produce their sound via a collection of chips that have very little to no logic; certainly, not at the level of processing power a digital amp will have. Those kinds of chips are much less expensive than DSPs, not to mention the much less expensive production costs.
DSPs aren't just circuits. With a processing unit, you've got hardware AND software technology working in concert to manipulate the signal and ultimately produce the sound. Granted, some of this technology is affordable. Look at the Boss Katana Artist 100. It can be had for under $650. The most expensive Line 6 Spider version is only $550.
But then you have the Fender Tone Master Deluxe Reverb at $949 and the Tone Master Twin Reverb at $1049 and the newest member of the Tone Master family, the Tone Master Super Reverb at $1249. When I first saw those prices, my knee-jerk reaction was, "Damn! Here we go again! Fender's again charging a premium for the nostalgia of its gear."
But the more I dug into the amps and how much the technology that went into producing their sounds, combined with actually taking the Twin out for a test drive, I've kind of backed off my pricing beef. I still think they're charging a bit for the nostalgia, but I don't think it's a pure nostalgia play. That technology costs, and there's certainly value in it.
Some folks have complained that they've only modeled a single amp, comparing the Tone Masters to other digital amps that model a collection of amps. But to me, that's a straw man argument. With the amps that emulate several different kinds of amps, the voices are a collection of compromises. For instance, my Katana Artist has a "Brown" voicing which could be loosely interpreted as Eddie Van Halen's Brown Sound. I suppose it's kinda like it, but the cabinet and speaker of the Katana are completely different than the original. So while you can get an approximation, it's not really meant to be an exact replica. That's not to say it's bad. I've had two Katanas, and they have sounds all their own with dynamics that are so close to tube amps that they're a joy to play.
As for the Tone Master amps, I'm totally behind what Fender has done. Testing out the Twin, it sounded and felt incredible! And its sound is a testament to the technology that went into it. And that technology has a price whether you like it or not.
Digital modeling technology is intellectual property. I disagree with those who think that digital amps should be cheap. If you think that, then you'd have a problem paying a grand for a freakin' iPhone or other digital devices. But you see value in things like the iPhone, so you're willing to pay the price, even though the actual production cost is really low. It's a similar situation with digital modeling amps such as the Tone Master line. And like me, if you see value in it, you'll pay for it.
To be clear, the Tone Master amps are indeed less than their analog counterparts. For instance, a brand new '65 Deluxe Reverb Reissue is around $1600, while the Tone Master version is $949. That's significantly less! It would be delusional to think Fender will drop the price to stupidly low levels, like $300. That would totally take away the value proposition of the technology: Great sound and feel for a relatively accessible price.
Nerds win. Again. You want what they've built, you gonna pay for it!