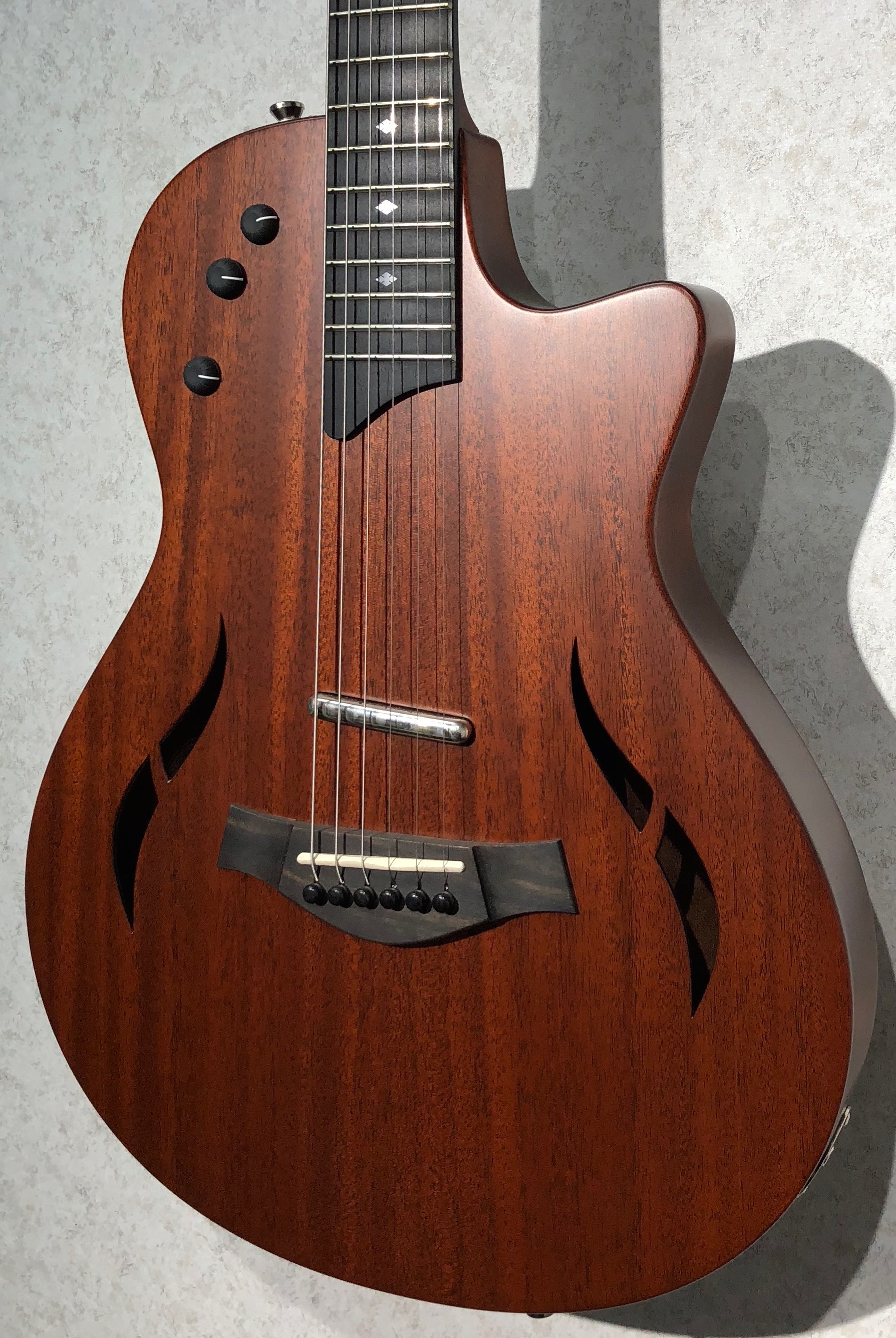 Et tu, Brute? Or latin for WTF?!!!
Yeah, when the T5 first came out, I was NOT a fan. I didn't think it was a bad guitar, but I just didn't get it, and honestly, I wasn't that impressed with the electronics. Though I knew it wasn't a modeling guitar, it just kind of felt like a modeling guitar to me.
Even after I played it at a shop through several amps – and really, I did try to like it – I just couldn't bond with it. That was over 10 years ago.
And over the years, I don't think I ever saw a major artist using it. The people who loved the T5 loved it, and though they might have been regular players like myself, I'd never once seen a big name using one. Fast-forward to today, and I just saw one of my favorite guitarists, Eric Rachmany, playing a T5z Classic – in a concert! I was literally no more than 20 feet away from him and there was no mistaking that what he and his partner were playing were T5's.
After the concert, I did a little research on the T5, and it looks as if Eric was playing a T5z Classic Mahogany. The T5z has a smaller body than the traditional T5, and has a scale length that is similar to a Les Paul. I was blown away by the sound. I need get one of these – or at least test drive one.
Back when I first test drove the T5, I felt the electronics were a little off. But all things evolve and I'm sure Taylor has put some work into it. Maybe they improved the body sensor. Maybe they updated the internal circuitry. But whatever they did, they definitely got it right.
So here I am. I've never really been that much of a Taylor fan; and especially NOT a T5 fan, and I want one of these. I really love the plain, natural look of the Classic Mahogany, and it's at a great price of $1899. But the Custom K koa top looks great with the binding. That's also twice as much, so I don't know what that will get me. But the Classic has a nice, warm sound that has a bit of a high-end jangle. It's very nice.
Yeah… it's definitely time to check this one out…
Here's an Anderton's video that kind of took it over the top for me: