I realized that I hadn't written a new year's greeting in a LONG time; we're talking years. So I thought it would be a good idea to wish everyone a good and prosperous coming year, not necessarily filled with money and new gear – though those are always good – but abundance of joy and fun and family or whatever truly fulfills you.
As far as gear is concerned, this was a good year for gear for me. I went from not really getting anything new for several years, to scoring some great gear.
Around mid-year, I decided to finally fix up my Godin Artist ST. This made me a little nervous because I had never had a guitar with a Floyd Rose on it. And I'm not really a tremolo guy in the first place, so I did a bit of work to lock it down. I think I did a pretty good job, but I was more happy that I didn't break the damn thing!
Next up came my beloved Gibson J-45 Avant Garde Walnut Burst. For me, this was a dream come true guitar. I've wanted a J-45 for a long time and that this guitar was constructed of sustainable materials yet has all that J-45 mojo that I fell in love with year ago… Wow! I've been loving it!
Next came my BOSS Katana Artist back in August. After I gave my Katana 50 to my youngest son for his birthday, I needed a new, versatile amp that I could use for performance and silent recording (though I still use IRs with my tube amps).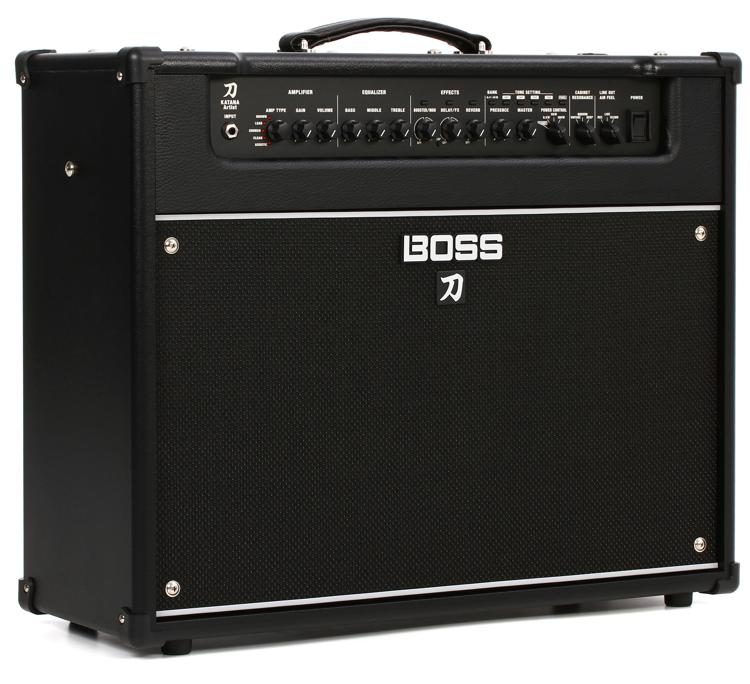 The Katana Artist is the first amp I've had that I could use with both acoustic and electric guitar. It has a big sound and the Waza Craft speaker and bigger cabinet make the tone so deep and smooth.
For me versatility is of utmost importance. Not just because I'm being cheap but because I play so many styles of music I need to have gear that is flexible enough to play those styles. Sure, in the past, I've had different rigs for different kinds of gigs, but I'm also at that point in my life where I just want grab and go. I don't really spend a lot of time any longer obsessing over every subtle nuance of every single component in my rig.
To that end, when I recently rediscovered the Taylor T5 and saw the T5z in action, I knew that I had to evaluate it. My thought was that if it worked as advertised, I'd have flexibility in both my amp and my guitar. It did not disappoint, so I got it just a couple of weeks ago and haven't had a smidgen of buyer's remorse.
In other notable gear news, I went completely digital with my sheet music. I had already started doing that for my solo acoustic gigs with my old iPad, but when I replaced that with my Surface Pro, I decided to do all my gigs digitally. It has been a real boon for my church gig, and has made sharing music with my other band members so very easy. It's also a lot greener as I don't print many copies any longer.
Even for Christmas Eve Mass where I'd print out several stacks of paper to distribute to participants, this time, I notified everyone to either print out their own copy or download the PDF and use a tablet. My daughters did just that, and it made it so easy for them.
Amazingly enough, I only purchased one pedal this year and that was my T-Rex Quint Machine which is an octave up/down and perfect fifth generator. I love that little pedal and use it to give me a 12-string sound when I need it, or lay down bass lines for looping. Pretty cool stuff!
And finally, after years of great use, I had to replace my trusty Fishman SA220 SoloAmp that I've been playing through for years after it started making some funny noises and started buzzing. I think I played over 1000 gigs with it, lugging it all over Northern California!
I replaced it with the incredible JBL Eon One. Talk about having close to a hi-fi sound in a PA. I've gigged with it several times since I've had it, and while I'm not gigging with it, I play my Spotify lists through it at home. It was great for the holiday get-togethers we had this Christmas season.
Yeah, this year has been a great year for gear. I don't anticipate any more major purchase in the near future – sheesh! I'm not broke, but I'm pretty satisfied as far as gear is concerned!
ROCK ON!