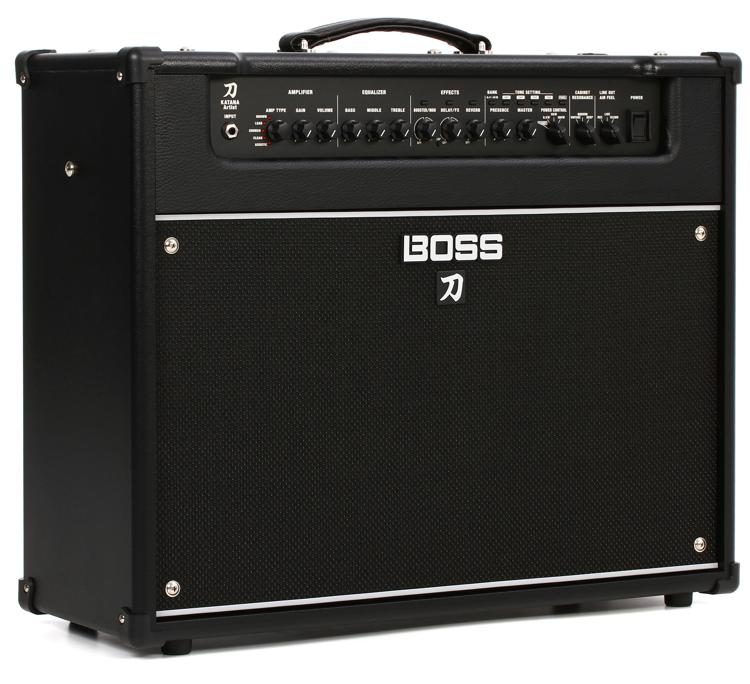 I love my BOSS Katana Artist. It has such a great sound. And on top of that, it's incredibly versatile. I can use the Line Out and go directly into a board and keep my stage volume low. It has totally changed the way I approach live performance.
But there's the rub. For live use, the Line Out is great, but I've discovered that for anything kind of dirty, it's not so good. Or I should correct myself. It's good enough for playing something dirty underneath the mix, but front and center, well… It's a little lifeless.
I've had the amp for a while now and I only discovered this discrepancy this afternoon when I used the amp to record a track that required some overdrive. I was thinking that I could record silently and just tweak the sound like I always do. But for the life of me, I couldn't get a good sound out of it, no matter what guitar I used.
I was a little nonplussed about this because I've used the amp on stage and my sound has been stellar through the PA. But into my audio interface? Eek!
I ended up just miking the cabinet, which is probably what should've done in the first place. Even at quiet volumes, the amp has a big sound. At one point, I looked down at the amp and it seemed to say to me, "Moron… You know I like to push SPLs." Ha!
When I've performed, sure, the amp volume is not as loud as I'd normally have it when I don't have good sound reinforcement. But I have to cut through the drums, so it has to push some air. And when it does push air, it's magic.
For cleans, the Line Out works great, and I'll continue to record clean guitar sounds with it. But there's nothing that beats letting the amp breathe.